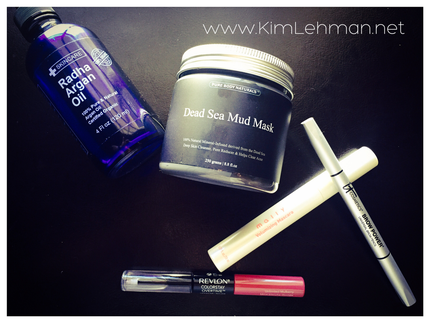 I'm a closet addict when it comes to makeup and beauty products. I try everything, and when I find something great, I want to share it. So, here you have it--five favorites in my arsenal. Let me know what you think. You're welcome. :-)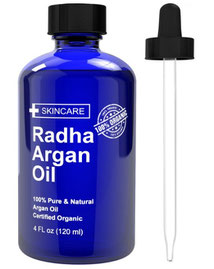 I replaced my nightly moisturizer with this product. I love how it makes my skin feel. It's 100% Pure Argan Oil - No Fillers. Also great for nails and hair. It also lasts a long time. I've already had it six months and I've only used half the bottle.
Plus, it's under $15 on Amazon and free shipping for Prime members.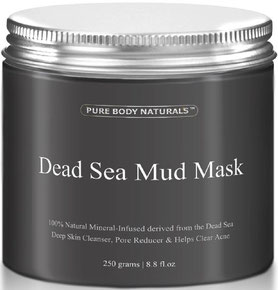 This product is a WOW for me. I find all the claims made by the seller to be true: 
Minimizes pores
Deeply hydrates the skin
Gives a healthy appearance
Reduces fine lines and wrinkles
Other benefit claims:
Includes nourishing oils like Sunflower and Jojoba
Loaded with circulation-boosting minerals like magnesium, calcium, and potassium
Stimulates blood flow
Pulls out the toxins and excess oils clearing blackheads and pimples
Also great against blemishes on the chest and back
$14.95 on Amazon
I have to thank my friend, Johanna, for introducing me to this product. It does what it says. It's the best mascara I've found that lengthens, volumes and, more importantly, doesn't clump. It's a little pricey at $20, but I think it's worth it. 
Available at Ulta.
You can also get a duo with free Prime shipping on Amazon here.
It's the only longwear lipstick I've found that actually stays on through food and drink as it claims. It's available in tons of colors, but I like the neutral color of Unlimited Mulberry. It has a very light pink hue.
Con: It can be a little drying. Help your lips by using Argan Oil (above) at night. I also clean off my makeup with coconut oil. (Wonderful makeup remover. Even removes waterproof mascara.) This can also help to alleviate any dryness.
You should be able to get this for under $10.
Available at most drugstores. Also available on Amazon here.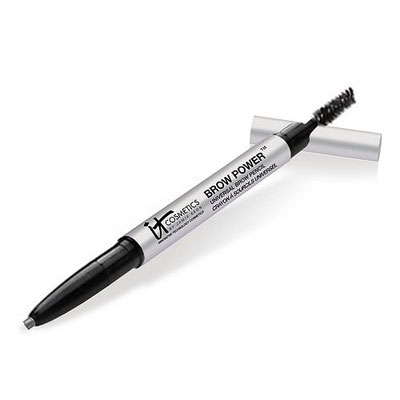 This is a universal brow pencil, which means it's meant for any brow shade. It's also waterproof. It claims it is smudge resistant, but you could smudge it if you tried. I like the natural strokes it creates and it shapes easily. Note: It's also Paraben free.
Price - $25
Should last a minimum of 3 months.
Available at Ulta or Amazon. (Prime free shipping available)
Don't forget to share...
Notice to readers: The owner and operator of this site is a participant in the Amazon Services LLC Associates Program, an affiliate advertising program designed to provide a means for sites to earn advertising fees by advertising and linking to amazon.com.