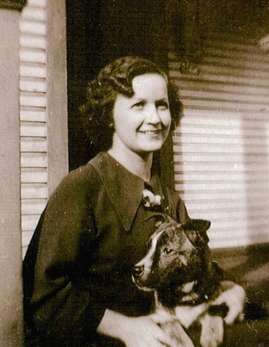 I recently came across one of my favorite poems written by my grandma, Vera Ann Diethorn, between 1974 and 1975.
She was a mother of 8, a grandmother to 17, married for 60 years, and one of the most optimistic, loving, talented women I've ever known.  She raised her entire family in a 1000 square foot, 2 bedroom, 1 bathroom house outside of Pittsburgh, PA—a reminder that it's not the size of the home you live in, but the amount of love that lives inside that matters. (My great grandmother--her mother--lived there too.)
She was 82 years of wonderful when she passed in 2000. Her poem was untitled.
We were once 10, but now we're 4
and I keep looking around for more.
I must remember time has changed
my life into another stage.
We play the part as actors do,
with time always watching you.
I had the lead, oh it was good.
Now second parts are understood.
And in my life a second chance,
some scenes I'd change but not the play.
For it has been a hit you see
and I am lucky to be me.